Actor, Yul Edochie Gifts 100k To A Lady Who Sent Him 1k After She Heard Of His Car Accident (Video)
Nollywood actor, Yul Edochie has gifted the sum of 100 thousand naira to a Nigerian lady who showed concern by sending him money after she heard of his car accident.
The actor had earlier shared a video that showed the state of his car after he was involved in a fatal accident. While speaking in the video, he said that the day of the accident was the day he died because he believed he actually died but God gave him a second chance.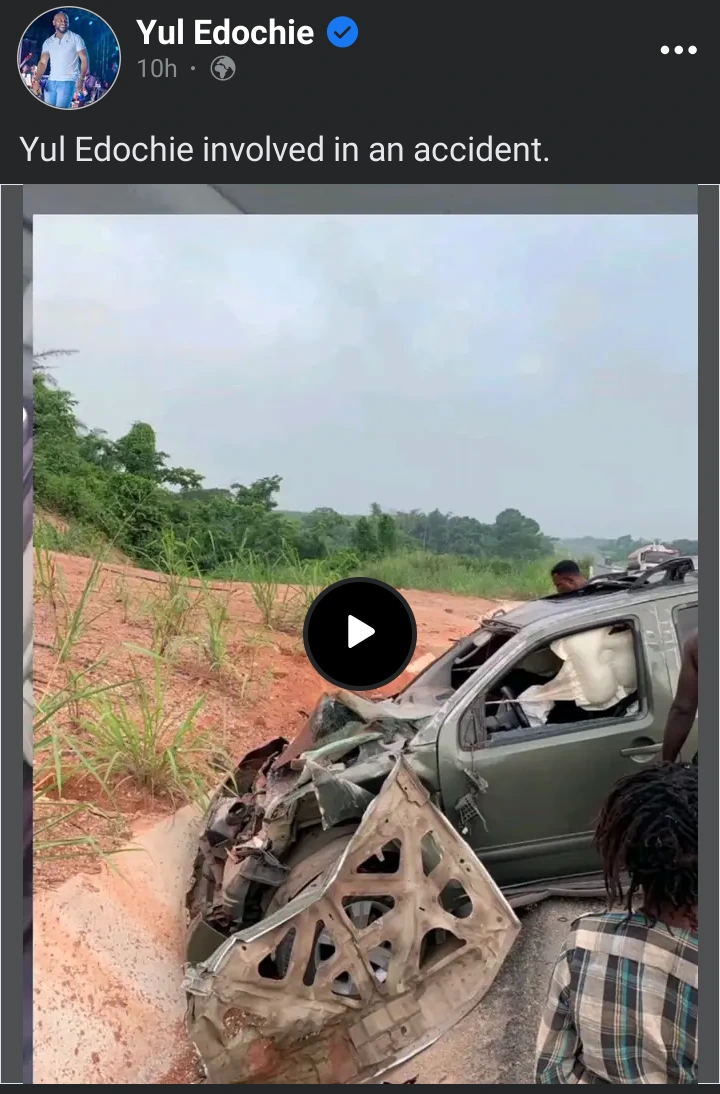 The actor later made a post, revealing that a lady contacted him and asked for his account details so she could send him the sum of one thousand naira to buy ice block and cool off his head.
He said he laughed at the offer but he sent his account number and the money was sent by the lady. He said he was touched by the kind act of the lady and that was why he sent her 100 thousand nairas to cool her weekend.
He said that for the lady to give from the little she has, she would give much more if she have more.