Pregnancy Pictures Of Chioma, Regina Daniels, Chacha Eke And Bambam, Who Had A Better Pregnancy Photoshoot?
Pregnancy comes with an amazing feeling that almost every woman can't wait to experience. Although pregnancy comes with many ups and downs, many people still want and pray to see it.
Most of our female celebrities always do their best to have a perfect pregnancy photoshoot that will look absolutely gorgeous in years to come. They come up with unique ideas, rock style and elegant outfits that people will always love. In this article, I've put together photos of some of the celebrities who had amazing pregnancy shoots to help decide on the best one.
Nollywood actress Regina Daniels had a very nice and beautiful pregnancy photoshoot last year (2020) before meeting her son Munir Neji Nwoko. She provided two themes for her pregnancy shoot. The first theme she wore was corporate and elegant themes. On this, she rocked a beautiful pink dress and wig.
1) Regina Daniels Nwoko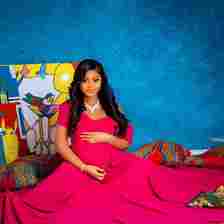 The second theme was Egyptian because she rocked gold, elegant and revealing clothes.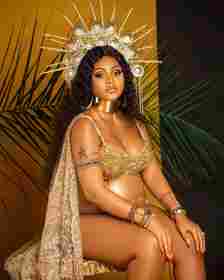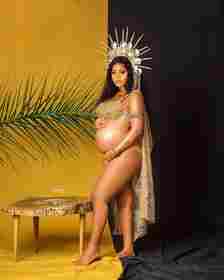 2) Chioma
Chioma Avril Rowland shared two sleek and elegant pregnancy shoots in 2019 before having her son Ifeani.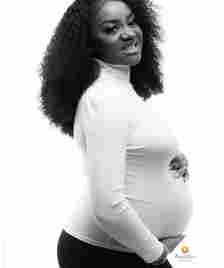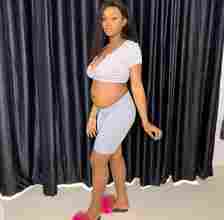 3) BamBam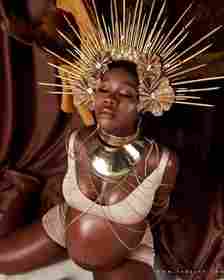 Big Brother Naija former roommate, BamBam also surprised us last year with some great photos of her pregnancy. She took these photos when she was pregnant with her now two years old daughter, Zendaya.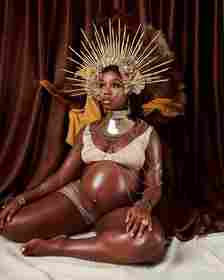 Big Brother reality stars Naija Teddy A and Bambam shared a sweet moment on social media from their daughter, Zendaya's first birthday last year. Zendaya will be two on March 5 this year, and proud parents will hopefully to flood social media with adorable photos of their little daughter.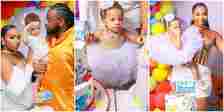 4) Chacha Eke Faani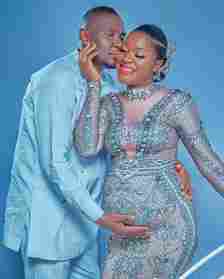 A few months ago, Chacha Eke Faani shared a cute pregnancy photoshoot in anticipation of their fourth child, whom she greeted that very day. She rocked three gorgeous outfits and even posed with her husband.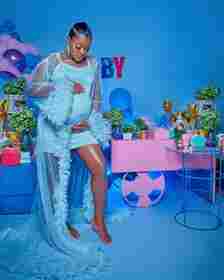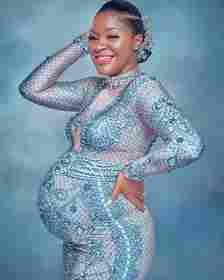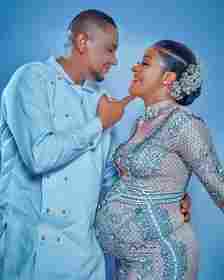 Now that you've seen the pregnancy photos of Regina Daniels, Chacha Eke, Bambam and Chioma, whose do you think was the best?