Popular Comedienne Ashmusy Causes Reactions With New Photos Of Herself From Turkey In Bikini Outfit
Nigerian comedy skit maker, Ashmusy, has used her latest Instagram post to show off her beauty to her fans. She is someone who loves to go out and enjoy herself, and she has done exactly the same again as she shared pictures of herself having a good time at a pool in Turkey. Some of the people who saw the post could not hold their nerves and had to react quickly on her page.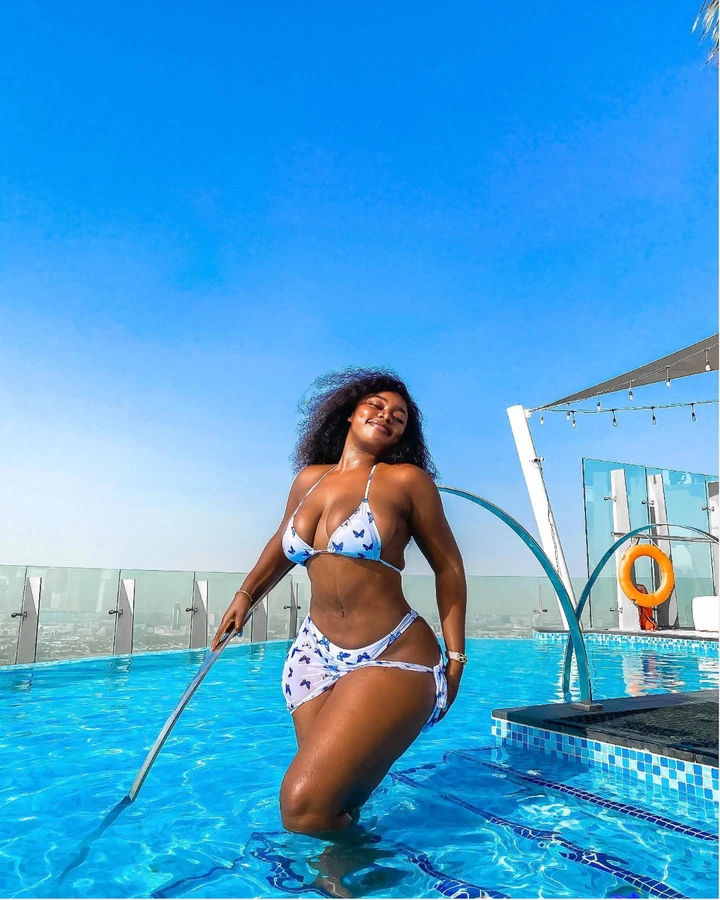 In her latest post, she appeared in a lovely swimwear outfit that looks good on her. She showed up in a nice looking hairdo that enhanced her beauty. She applied neatly done make-up that matched her skin color. She took the pictures in a standing position as she shared her location as Turkey.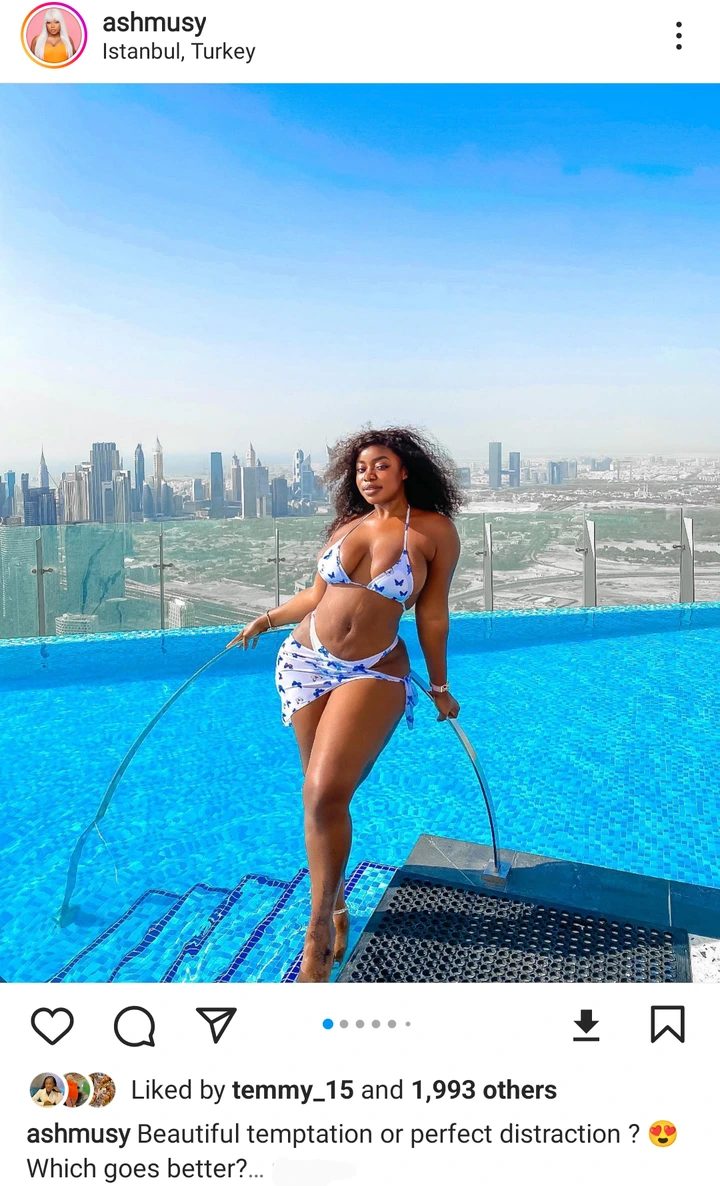 She captioned her post by saying, "Beautiful temptation or perfect distraction, which one goes better?" This caption alongside her pictures caught the attention of her followers as they made their feelings known on her post.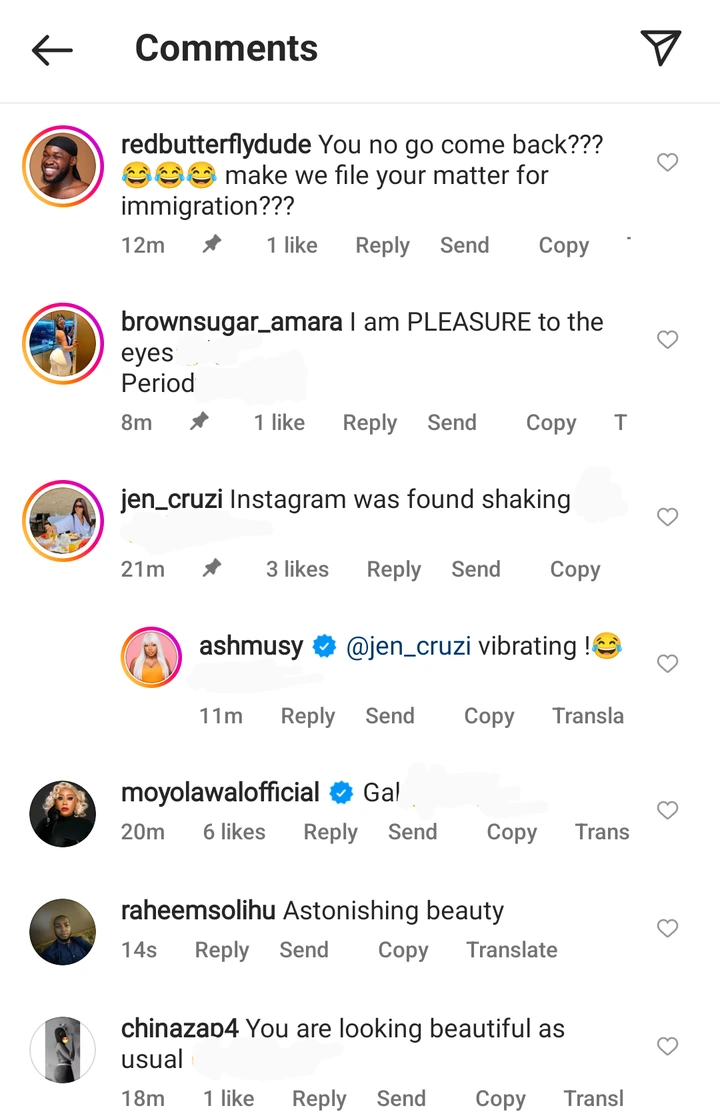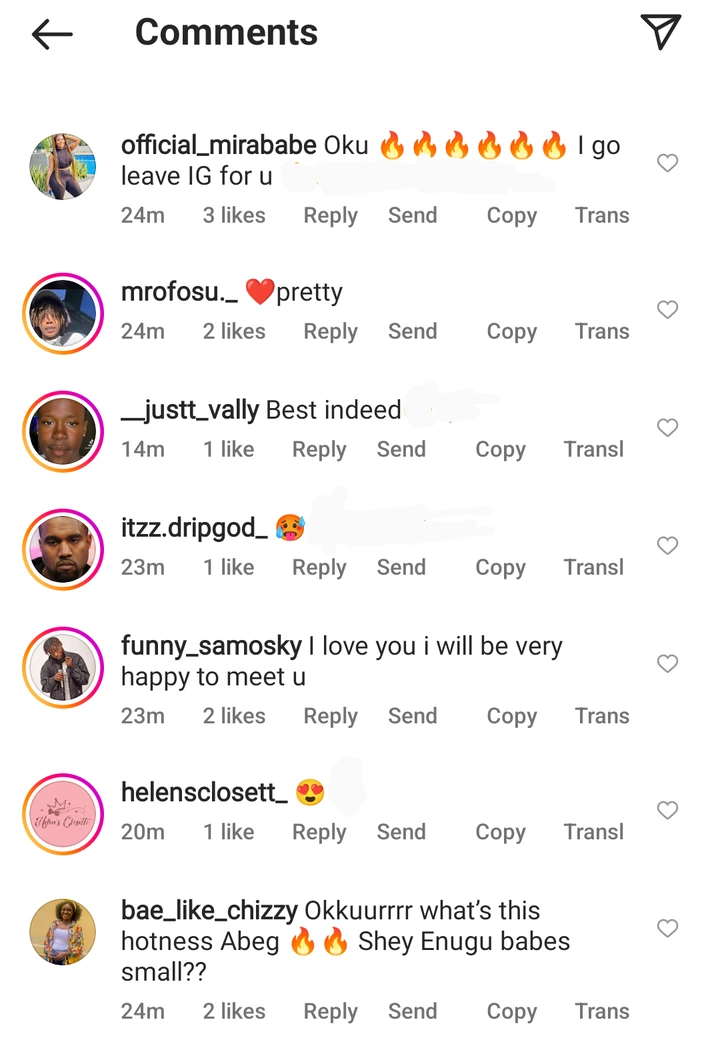 If the comments and reactions on her post are anything to go by, it is safe to say that her followers are impressed with her hairdo as they reacted positively to it.