Nigerian Cross Dresser Bobrisky Had To Remove All Wigs And Dress Like A Man Before Leaving Kotoka
It has finally emerged that popular cross dresser Bobrisky couldn't fly out of Ghana with his usual wigs, female clothes and heavy make-ups. He had to remove all of them and dress like a man before leaving the Kotoka International Airport for his home country Nigeria.
Video shared on social media saw Bobrisky wearing a long male shirt popularly known as Jalabia. He had his wigs off and substituted it with a simple male hairstyle.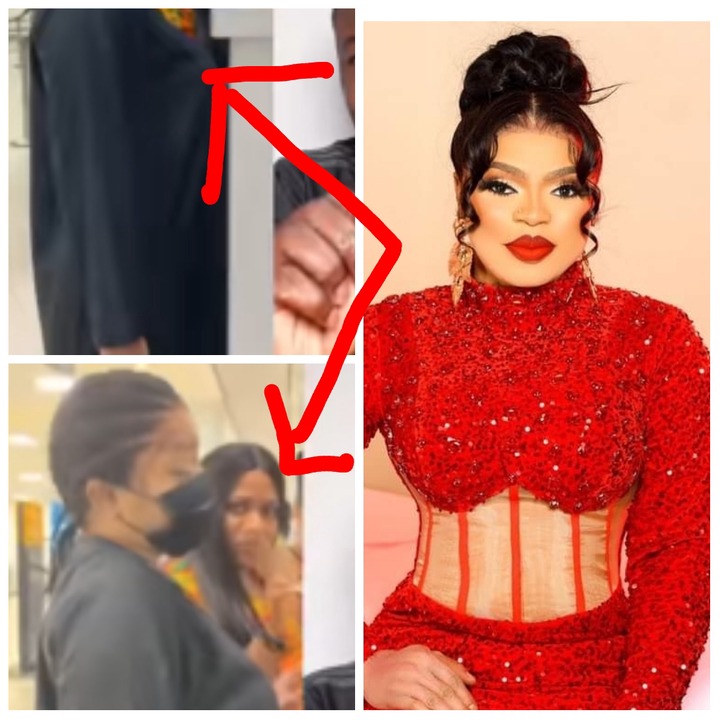 To clear all doubts, Bobrisky personally confirmed that this is how he feels to dress anytime he is flying in an aeroplane. However, we all know that there is more to that. This is because his identity on his passport still remains Okuneye Iddris which is a male name.
Bobrisky had already tagged Ghana as boring after his visit. Notwithstanding, he praised us for being nice people. Anyway, he is always welcome to Ghana. You can click on the link below for more juicy gist about Bobrisky's visit to Ghana.