Meet 4 Best Small Stature Actors In The World Who Are Married To Big Women (Photos)
What is dwarfism?
Dwarfism is a type of small stature caused by a genetic or medical disease. Dwarfism is described as a height of 4 feet 10 inches (147 cm) or less as an adult. People with dwarfism have an average adult height of 4 feet (122 cm). Dwarfism is caused by a variety of medical disorders. The disorders are categorized into two types in general.
Here are four well-known actors in the world.
1. Grand P.
Grand P, whose full name is Moussa Sandiana Kaba, was born in Sanguia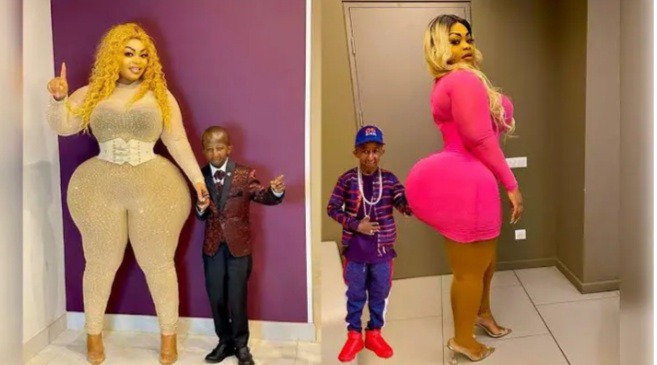 na, Nabaya, Guinea, in October 1993. He was born with a growth disorder yet rose to prominence as a politician, singer, musician, and actor. Eudoxie Yao, an Ivorian plus-size model, actor, and singer, married Grand P.
2. Nkubi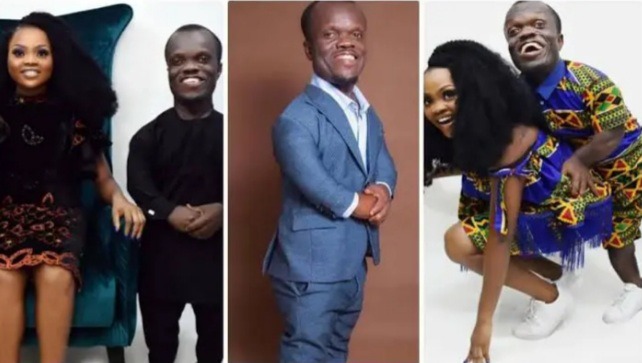 Nubia is a Nigerian actor, comedian, On-Air Personality (OAP), and content producer who goes by the stage name Victor Udochukwu Nwaogu. He was born in the Nigerian state of Lagos on August 28th. His wife is Vivian Nwaogu, a Nigerian tailor and fashion designer.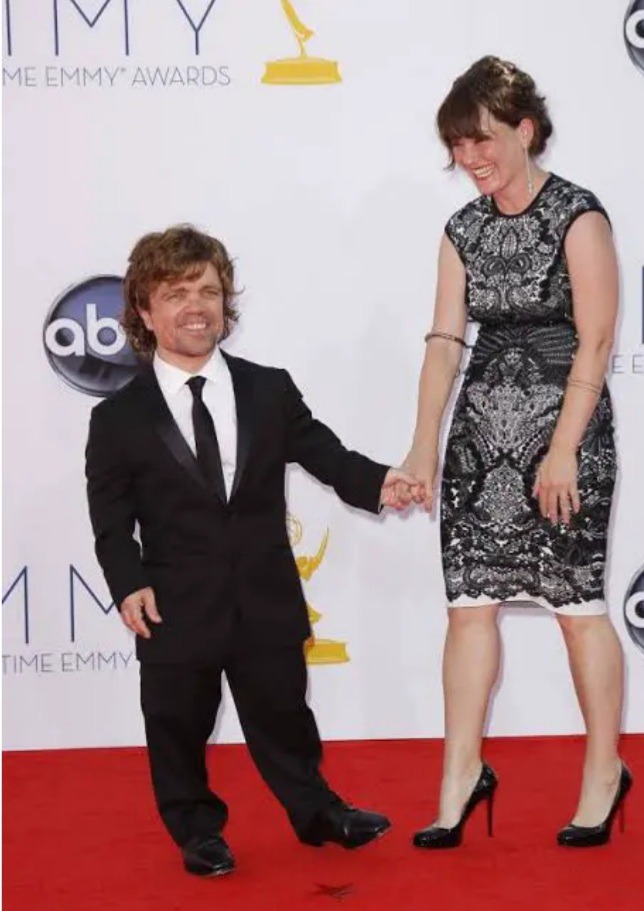 Peter Hayden Dinklage is an American film producer and actor. He received great acclaim for his portrayal as Tyrion Lannister in the HBO television series Game of Thrones. Erica Schmidt, a writer, and businesswoman is Peter Hayden's wife and was born on June 8, 1975.
Chinedu Ikedieze and Nneoma Nwaijah are blissfully married. They met on a set in Lagos, where Nneoma was working as a wardrobe director. Before they became entangled in the web of romance, the lovebirds were just friends.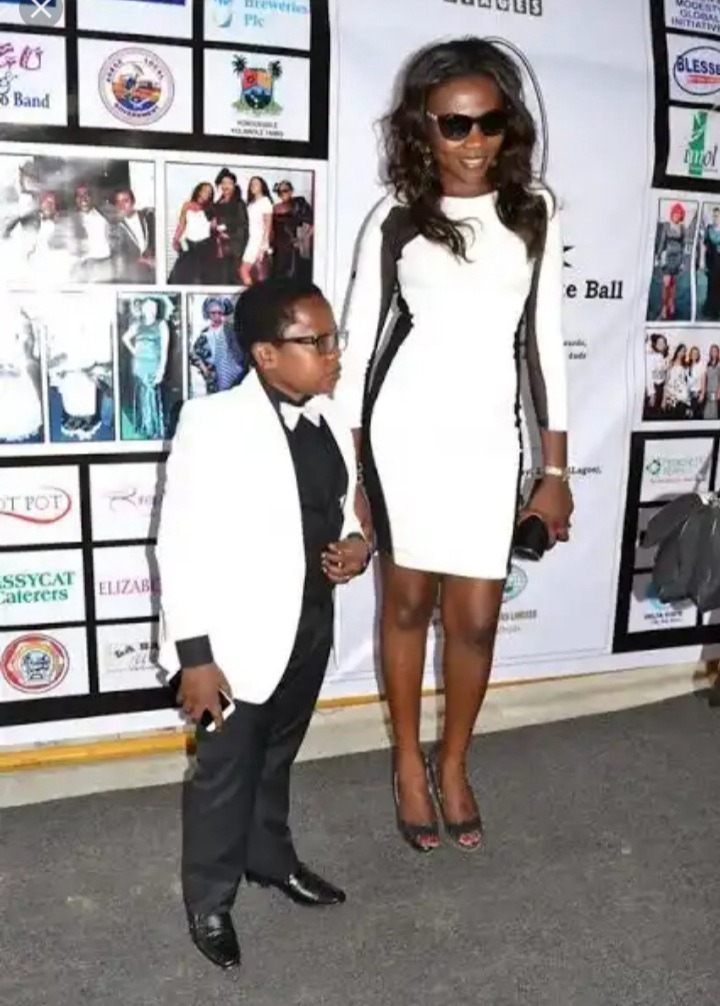 Chinedu and his wife married in a traditional ceremony on November 26th, 2011 in Nneoma's village of Obolo, Isala, Mbano in Imo State, at St. Theresa's Catholic Church field. On December 10, 2011, they married at a chapel in Lagos, Nigeria. With almost 20,000 attendees, the celebration was massive and expensive.
Gigantism is the opposite of dwarfism.
What is gigantism?
Gigantism is characterized by abnormally high linear growth (as shown in the image below) caused by excessive insulin-like growth factor I (IGF-I) activation while the epiphyseal growth plates are open in childhood. Acromegaly is a condition caused by an excess of IGF-I that develops when the growth plate cartilage fuses in maturity.