"I Have Never Been Paid For intimacy Before And That's My Bragging Right" Blessing CEO Says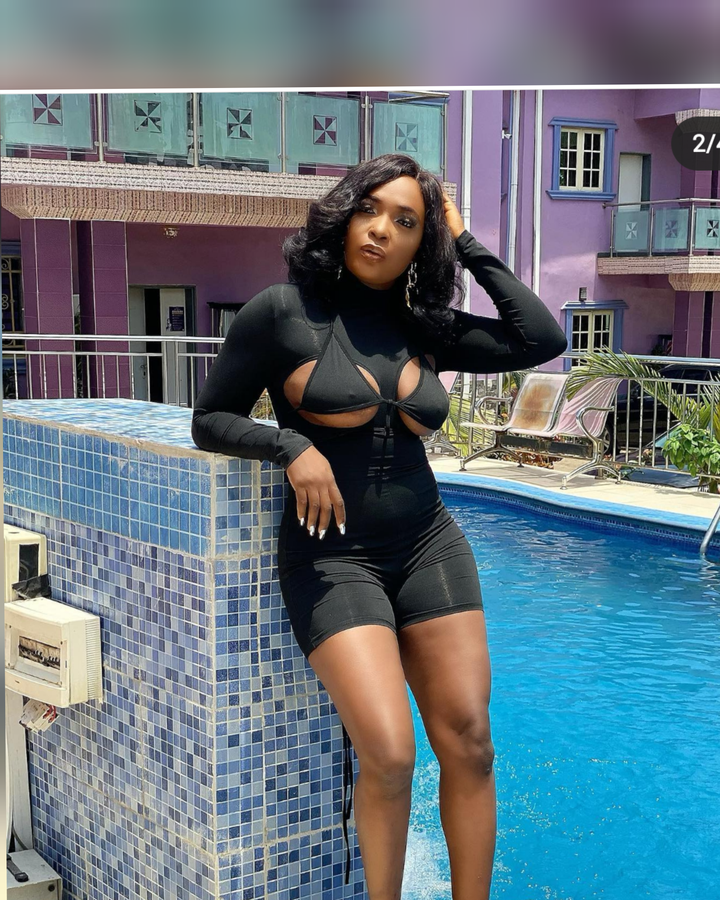 Popular Nigerian relationship and mental expert, Blessing CEO, has used her new Instagram post to explain to her fans that she has never been a run girl in her life while also stating that she has never charged anybody for a s€xual intercourse before. She made this statement on Instagram with other revelations about her lifestyle where she revealed the hidden things about her lifestyle, which has given her the bragging right to come out and speak her mind.
Blessing CEO is a well-known relationship expert who always loves to speak her mind whenever she feels like it. She has decided to reveal to her fans once more what type of lady she is. She made it clear that her success is grace and self-made and that gives her the bragging right to say whatever she feels like with her head held high.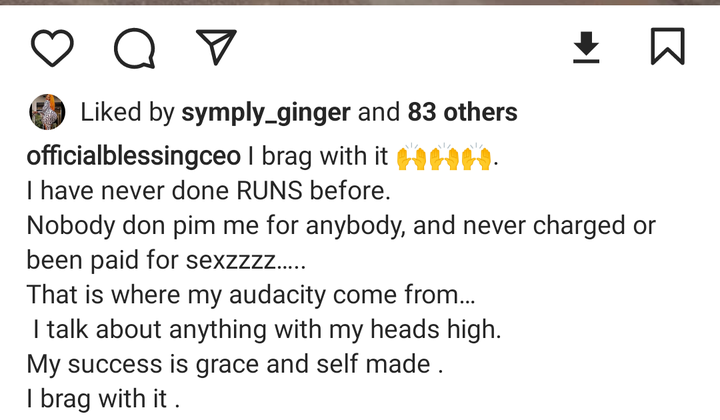 She disclosed that she has the audacity to say whatever she feels with the confidence that she has never charged or been paid for s€x before by anybody. She made it known that she has never been a running girl before and that is why it is easy for her to brag about it.
Her revelation comes as a surprise as many would have thought otherwise about her because of the things she talks about everyday on social media, but this time she has tried to change people's perspective on her lifestyle.