Check Out Work Out Photos of Actress, Kate Henshaw and Her Six Packs
In Nollywood we have witnessed the rise of numerous stars over the years. The same way we have witnessed the rise of many stars, we have also witnessed the downfall of numerous acts from stardom to nothing. Kate Henshaw happens to be one of the few acts in the industry that have maintained their level on top without shaking.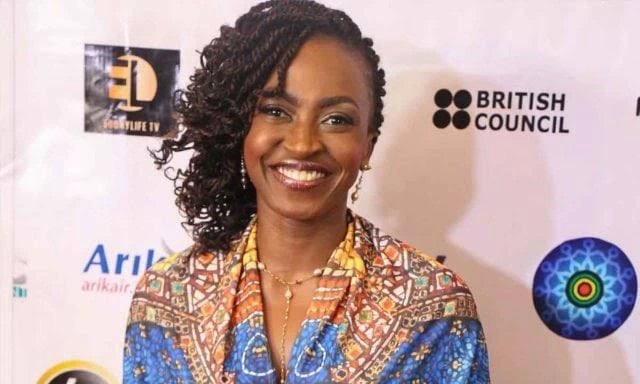 In this article, we are going to have a brief look at Kate Henshaw's profile before advancing to look at some workout photos of the actress and of course her six packs. Kate Henshaw for those that know little to no information about her way born on the 19th of July 1971 in Calabar. She is 49 years old but still looks very fit and strong for someone her age, looking at her, one might even assume she is just in her late 20s of early 30s.
She is also a fitness expert and has over the months worked out so much that, her abs are clearly visible. Having a six packs is like a dream come true for many guys that work out on a daily, but this beautiful and highly talented actress got it even as a lady. Below are some photos of her in workout sessions.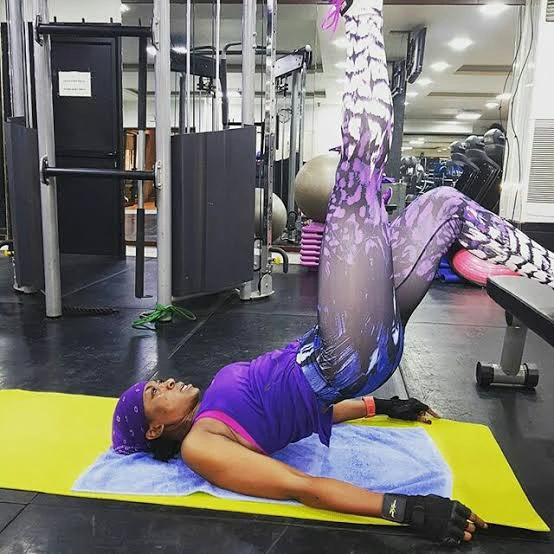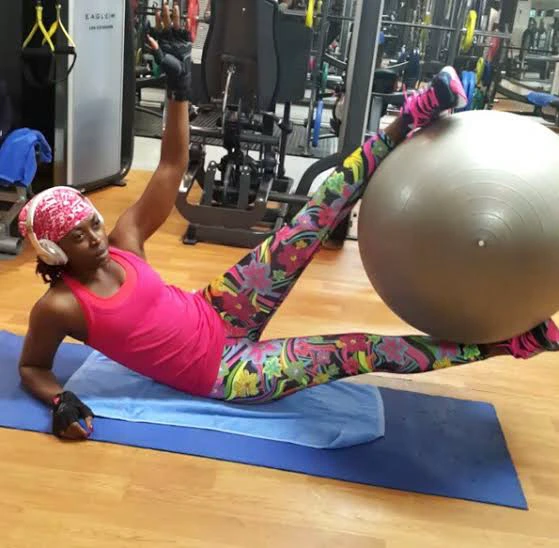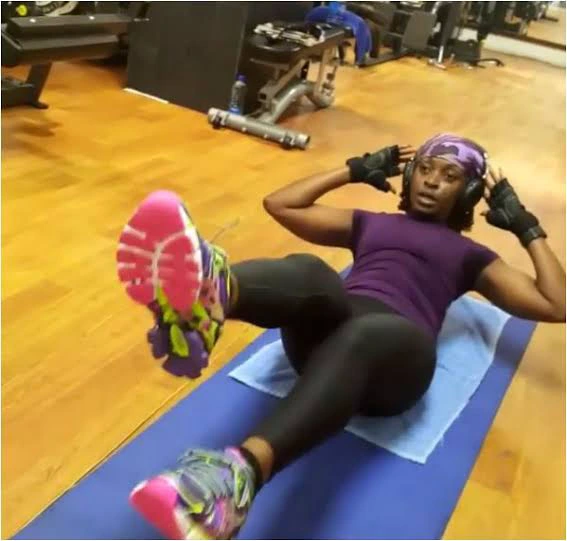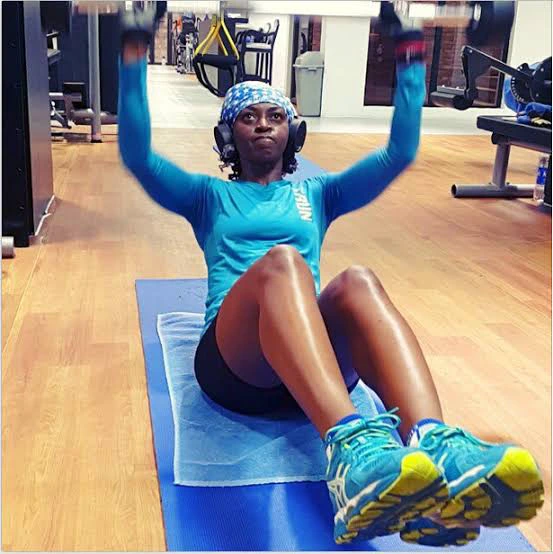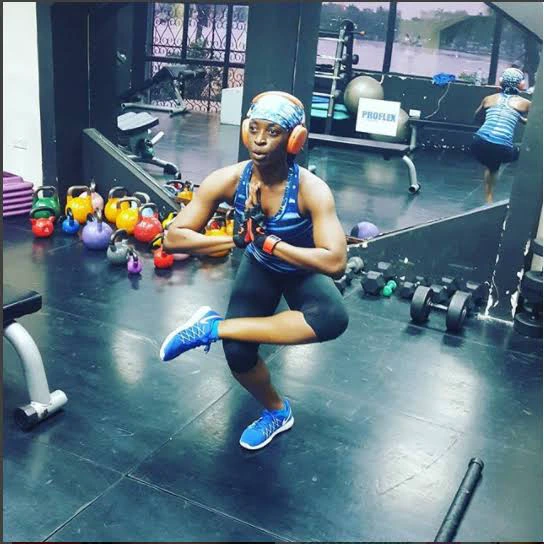 Personally speaking, I got to know about this beautiful and talented actress when I watched the movie she acted alongside Nkem Owoh. Then she was much younger but still flawlessly talented and beautiful.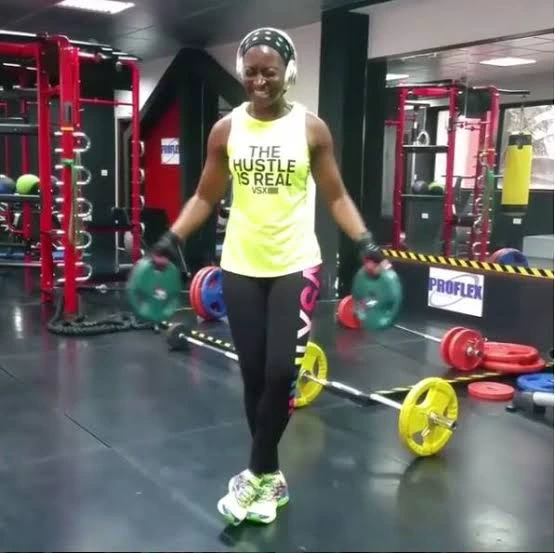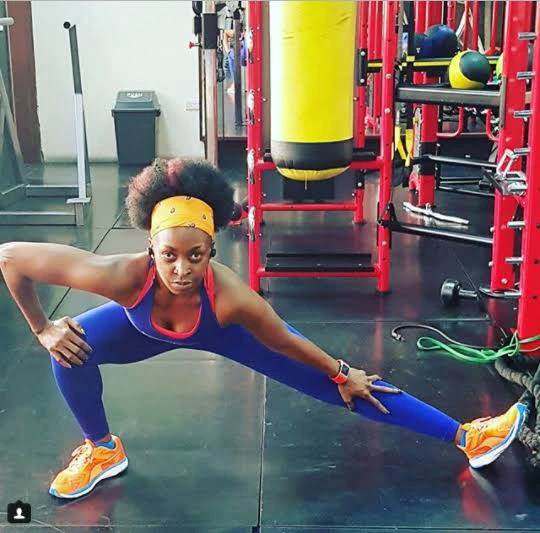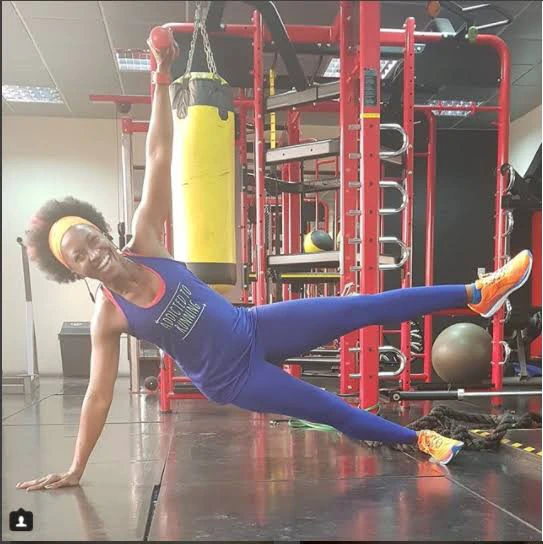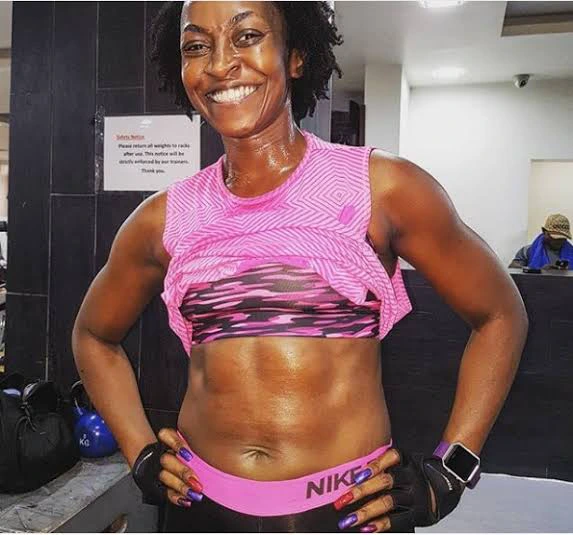 Kate Henshaw has also bagged numerous awards, in 2018, she won the Africa Movie Academy Award for best actress in a leading role for her amazing role in the hit movie, stronger than pain. She is also a family woman as she is a proud of mother of beautiful daughter, though currently divorced from her husband.
As you can see from the above images, she doesn't play with her fitness in anyway. Keeping fit is super important and this actress doesn't neglect the importance in anyway.
That's all for now lovely readers! Follow the handle for more updates. Thanks.