''Celebrity Lookalike''' Nigerian Popular, Comedian, sabinus Reactions to a Viral Comedian's Look like Him (Video)
A lookalike of viral comedian, Emmanuel Chukwuemeka Ejekiru, popularly known as Oga Sabinus/Mr Funny/Investor, has sparked reactions online after he was spotted on the streets of Aba, in Abia state.
Fans of Sabinus have started reacting to a video where his lookalike was seen. In the video, the impersonator who dressed and acted exactly as the comedian was hailed by passersbys.
The video got netizens talking online. Some people were shocked on the resemblance, others could hardly tell if he was the actual comedian, and few others were jokingly telling the "Made in Aba Sabinus" to get ready for a court case from Sabinus lawyer.
Screenshot photos of Sabinus lookalike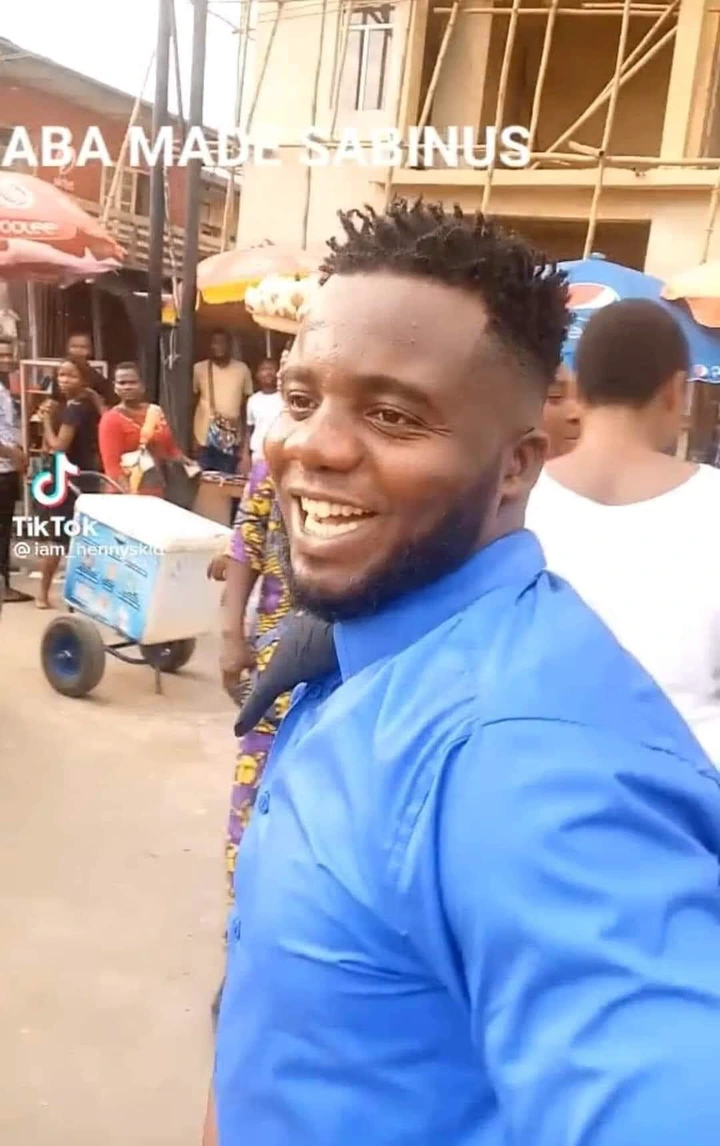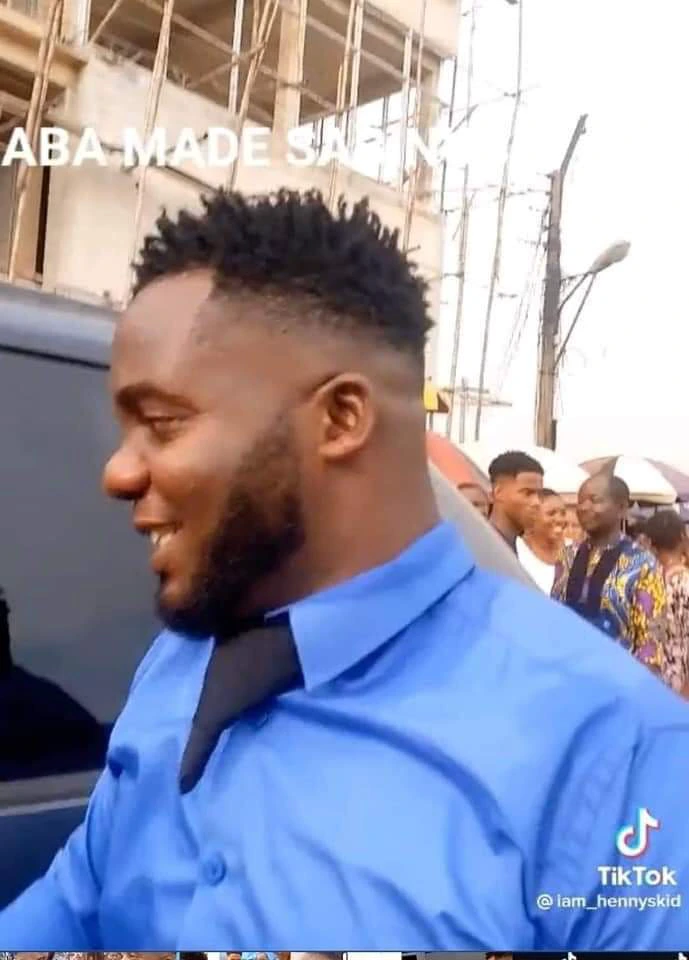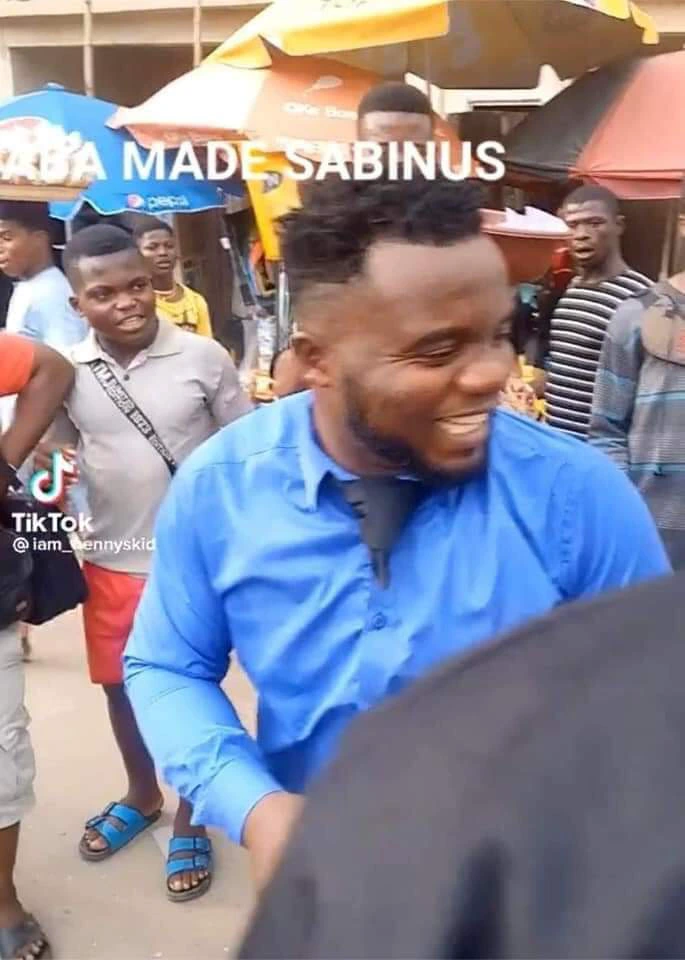 Read some online reactions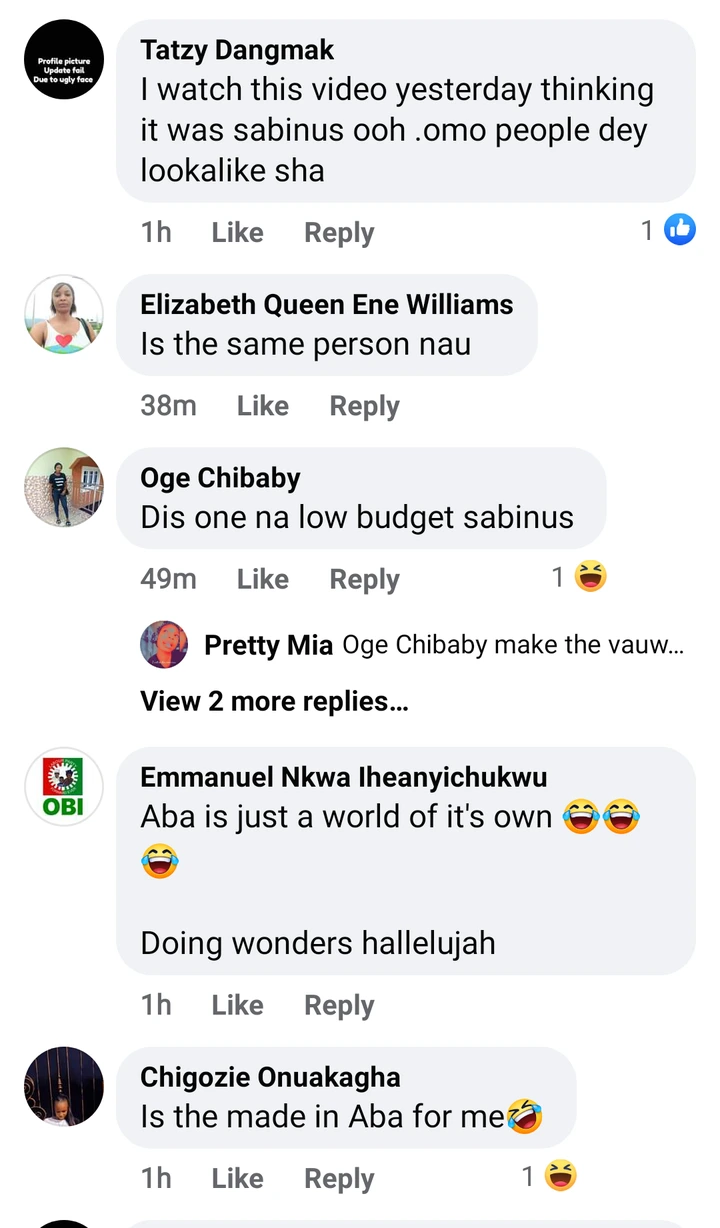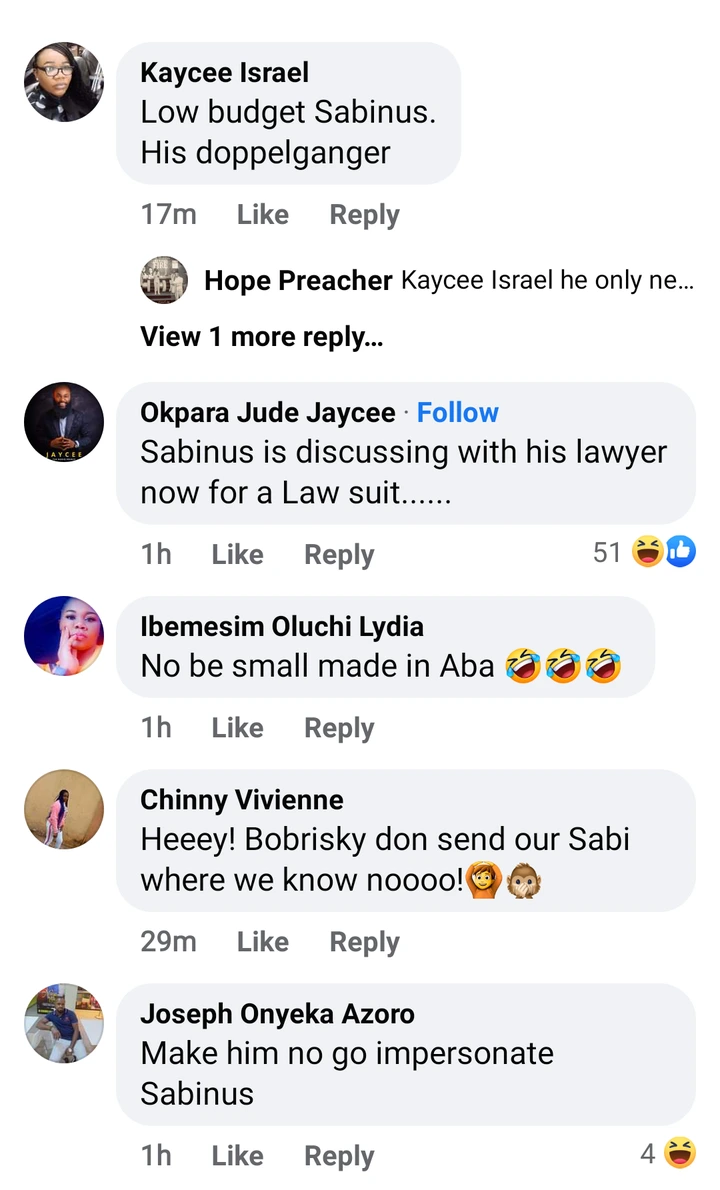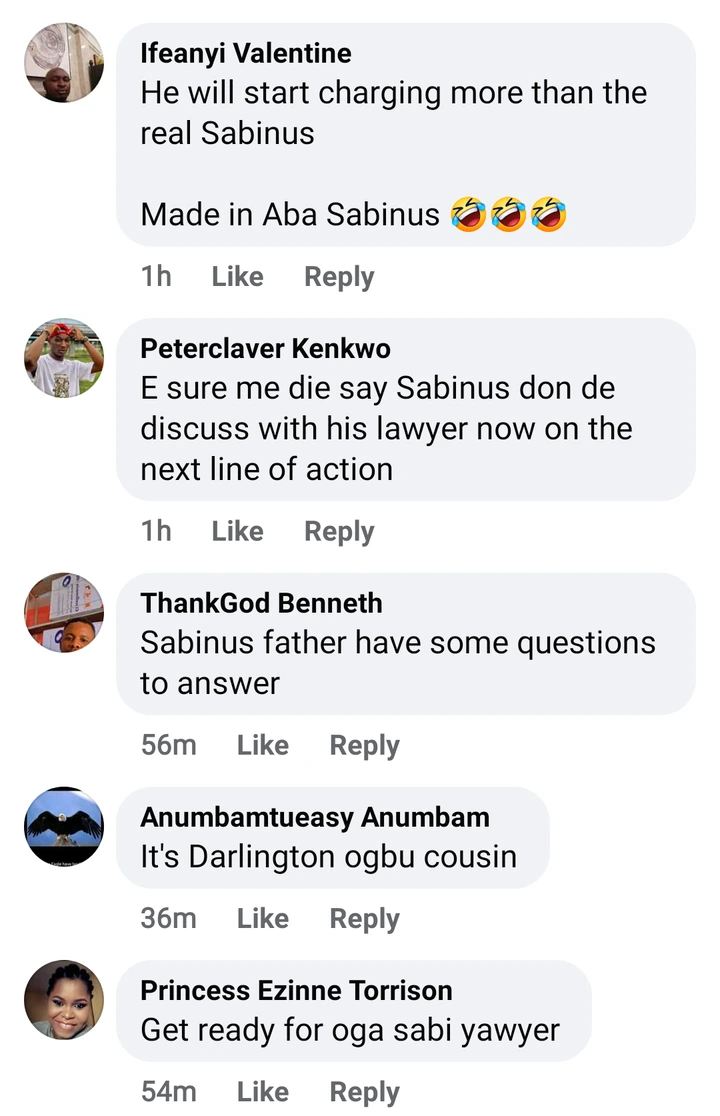 There is a sparking similarity between the "Aba made Sabinus" and the real Sabinus. However, it is also noticeable he made lots of effort to resemble the comedian.
Without the clothes, and hairstyle, do you think he will still look like Sabinus?