Angel Smith Replies Man Who Said Her Fame And Popularity Is Gradually Fading Away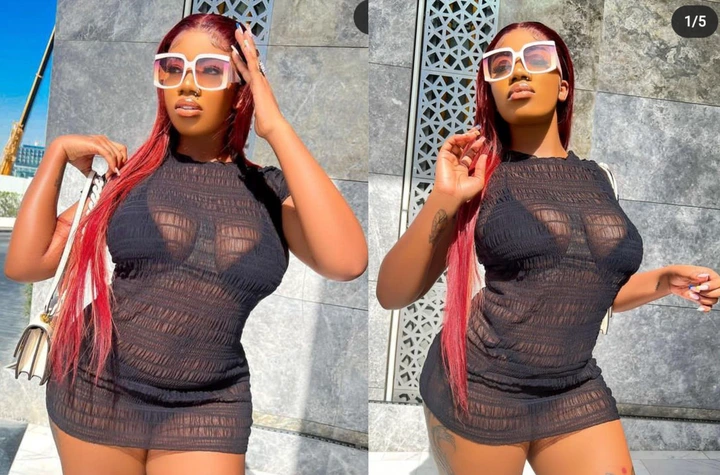 Angel Smith, a well-known Big Brother Naija contestant, recently responded to a claim that her popularity was declining. The notoriety gained from the Big Brother Naija house typically doesn't endure up to a year, according to a tweet shared on Twitter, because it's just like a data subscription that lasts for a year.
He added that with each passing year, Angel Smith's appeal was gradually waning.
When Angel heard the man mention this, she responded by claiming that even though it had been more than a year since she had left the Big Brother Naija house, she was still famous and popular.
"I've been here for more than a year, and I'm still here," she said. "In the meantime, don't forget about Kiss Daniel's concert so you can watch me host the red carpet."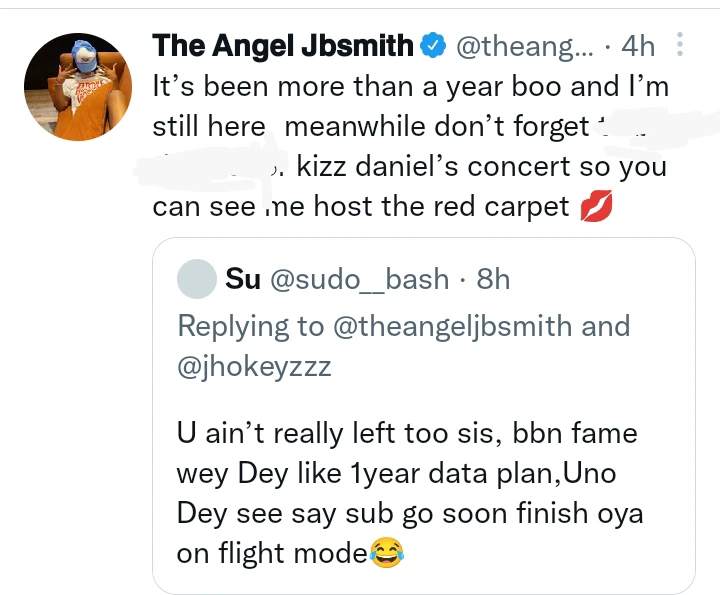 What are your thoughts and opinions on this? Please share your opinions with us; we're looking forward to hearing from you on this.