10 Nollywood Actresses Who Hide Their Pregnancy From The Public
Having a baby growing in you is one of the most amazing miracles of the world. It is one most special and most beautiful thing anyone can ever experience in life and sometimes you just want to appreciate and enjoy the journey of 9 months alone, so you keep your bump from the public.
But we all know Celebrities and Limelight are like close friends and so it is kinda difficult to keep your pregnancy from the prying eyes of the public.
It is a Surprise some Nigeria celeb has managed to keep their business to themselves and have mastered the art of enjoying their special moments with their respective families.
Below are top 10 Nigeria Celebrities who has kept their pregnancy from the prying eyes of the public eyes and has left the internet shocked.
Toyin is a beautiful actress that knows her worth. If there is one actress who has a loud, supportive and strong fan base then it is definitely going to be the talented Toyin Abraham.
It came as a surprise to many when the big news broke, the media was in a frenzy and her fans were super excited. For a whole week, she ruled the internet with pictures of her baby bump and many congratulatory messages coming from left and right.
Funke Akindele is one of the most richest and talented actress in Nollywood. Apart from being one of the most talented actress, she is also one of the most loved actress.
She got pregnant not long after tying the knot with her husband, rapper JJC Skillz.
Unfortunately she lost the pregnancy.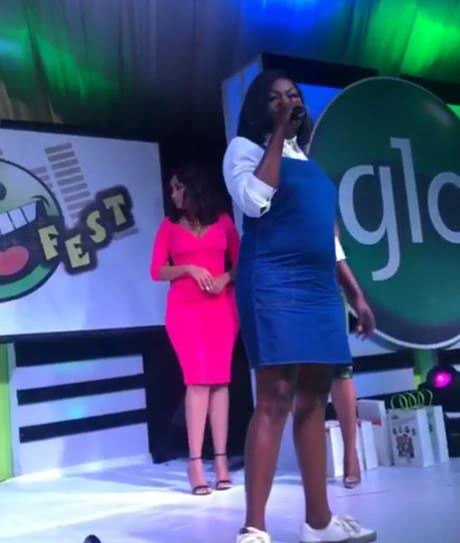 The internet literally shut down when she announced the birth of her twin. It is a huge wonder how the actress was able to hide her pregnancy news from the public and social media despite the fact that she is one active person on social media.
3. Tania Omotayo
The beautiful and stunning fashion designer has always been a regular with Wizkid. After the breakup, she decided to move on and focus more on herself and her brand.
It came as a surprise to many when she announced the birth of her baby girl with her husband, Sumbo.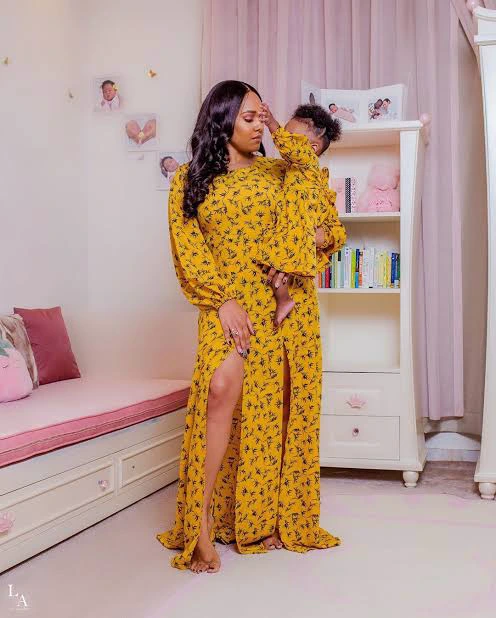 Sharing a bump photo of herself, she wrote, "My first Mother's Day, and it's so unreal. Yesterday (30/03/2019) we welcomed our beautiful princess into the world. I've dreamt of being a mommy and having a baby girl almost my entire life.. "The fact that our baby girl came early, and just in time for me to celebrate Mother's Day is the best feeling ever. I'm literally the happiest woman on earth right now. "My heart is so full of joy, love and pride I don't even know where to begin to celebrate." She announced her pregnancy and bump on Mother's day to celebrate the special day.
4. Tomi Odunsi
The Tinsel star hid her pregnancy from everyone and decided to share the good news when her child was born. She shared the most adorable maternity photos to announce the birth of her child. The actress on Mother's day in a lengthy post revealed why she hid her pregnancy from everyone. She revealed that she had gone through 4 miscarriages before she finally got to welcome her priceless treasure to the world.
5. Toolz
OAP and media personality Tolu Oniru, or Toolz as she is popularly called,became pregnant immediately she tied the knot with her husband, Captain Demuren and was forced to share her pregnancy news when she had to appear in public at the introduction ceremony of Banky W and Adesua Etomi.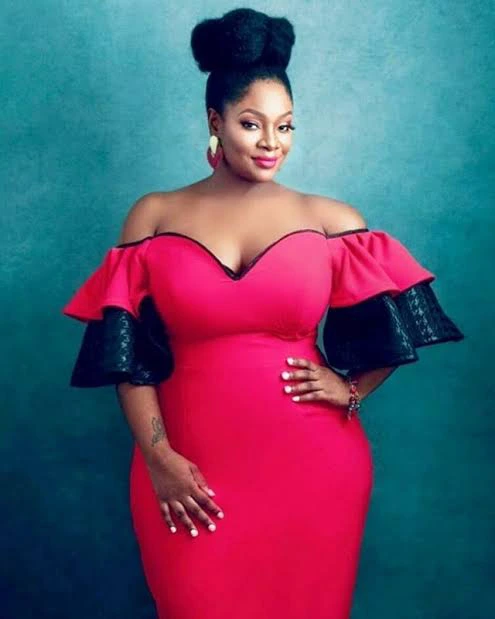 Unfortunately, she lost the pregnancy too. She revealed it was a painful experience and so when the second baby came along she decided to keep it a secret and only shared the news a few weeks after her son was born
6. Eku Edewor
Just two weeks before this slim beauty gave birth, she was at the 2016 Lagos Fashion and Design Week, looking as slim as a reed, and less than a forthnight later, Eku Edewor was already a momma.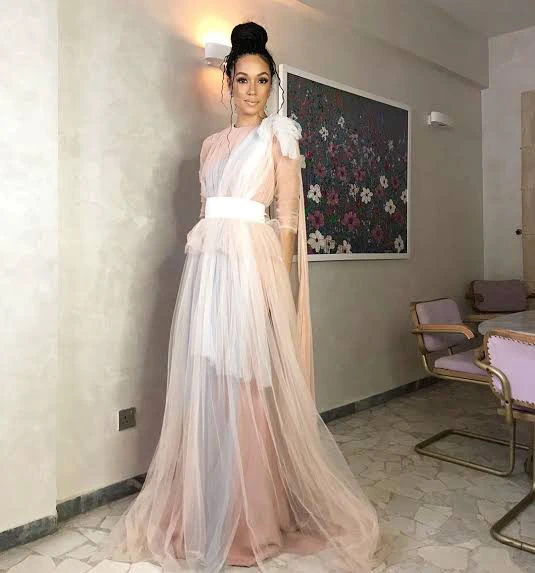 I will not lie, I went back to search for the picture I had seen, and tried to see the signs of pregnancy. Mehn, I didn't see a thing. So, I concluded some people are just blessed.
7. Ruth Kadiri
Actress Ruth Kadiri has finally revealed her baby bump that has been obvious since the beginning of the year.
She has been gaining weight and pretending as if it is fats. After having her baby like every other Nigerian girl, she decided to reveal her bump.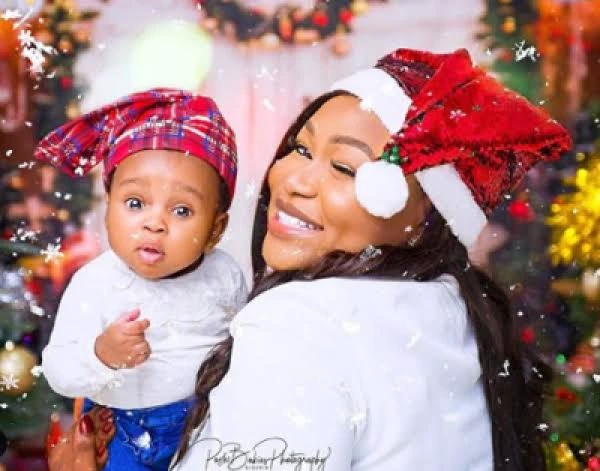 Now that she is revealing her bump, she is probably looking at her baby in his crib. So when she show, he would have clock one.
8. Chimamanda Ngozi Adichie
Queen of stealth herself, celebrated Nigerian author, Ngozi left many shocked when this quote surfaced " This is the first time I'm saying it publicly. I have a little girl. I have some friends who probably don't know I was pregnant or that I had a baby. I just feel like we live in an age when women are supposed to perform pregnancy. We don't expect fathers to perform fatherhood. I went into hiding. I wanted it to be as personal as ever".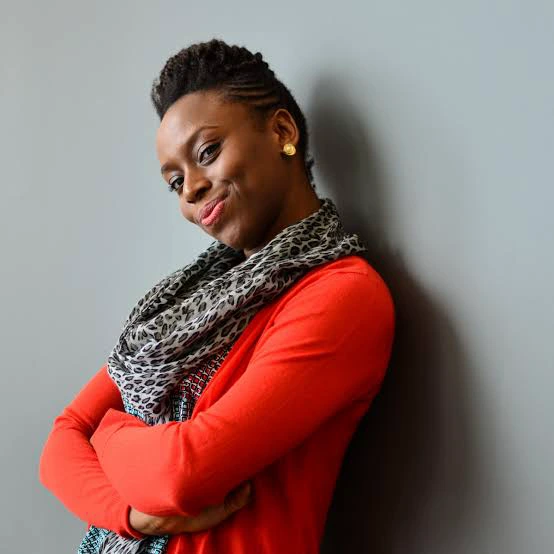 Waoh!! She is the queen of stealth, indeed. Till date, not one of her baby girl picture has been seen.. Duh! We don't even know her birthday.
One thing is certain though, she is definitely going to learn Feminism from the best.
9. Di'ja
Her frame reminds me of Kate Middleton's, only that she is slimmer and can get away with murder…literally.
First of all, Di'Ja got married in a very private ceremony. And pictures didn't even get out to social media either and I would like to know how she pulled that one off, in this age of smart phones and cheap data.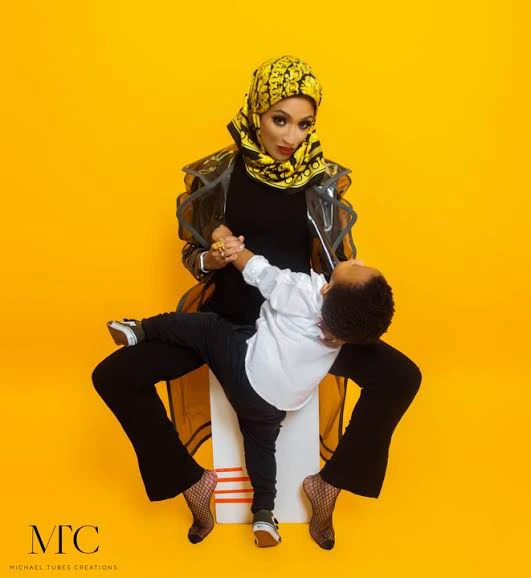 And then, fans didn't know she was even pregnant and then the news that she was a mother filtered in. Lots of folks were looking for where she hid the belly.
But with her very slim frame, and Jalabia styles, she can very conveniently hide it.
10. Tonto Dikeh
Tonto Dikeh was another actress who disappeared from the public, when she got pregnant with her son, King Andre.
It was not until Tonto gave birth in February 2016 to her son, did she share the news on her Instagram page, and also shared her maternity photo shoot on her website.
To all Pregnant Women out there, You are all Special. It is your choice whether you share your pregnancy picture or not.
Kindly Like and drop your suggestion.